Details

Category: Productscat
Madhuca longifolia
Other names :
Mahua, mahwa or Iluppai
Bengali:mohua
Oriya:"Mahula"
English: honey tree, butter tree
French: illipe, arbre à beurre, bassie, madhuca
India: moha, mohua, madhuca, illuppai, kuligam, madurgam, mavagam, nattiluppai, tittinam, mahwa, mahua, mowa, moa, mowrah
Sri Lanka: mee
Mahua and mohwa in Hindi-speaking belt, mahwa, mahula, Mahula in Oriya and maul in Bengal, mahwa and mohwro in Maharashtra, mahuda in Gujarat, ippa puvvu (Telugu: ఇప్ప) in Andhra Pradesh, ippe or hippe in Karnataka (Kannada),
illupei or இலுப்பை in Tamil, poonam and ilupa in Kerala (Malayalam) and mahula, moha and modgi in Orissa (Oriya).
Details

Category: Castor products suppliers
CASTOR OIL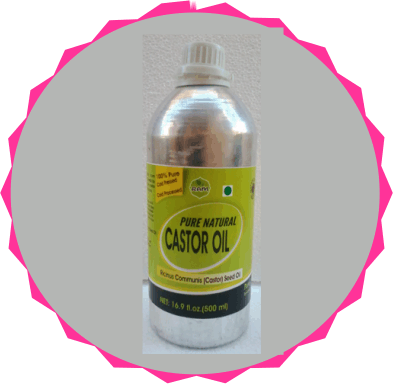 Castor oil is one of the vegetable oil obtained by cold pressing the seeds of the castor oil plant (Ricinus communis)
Castor oil is usually colorless to very pale yellow liquid with a distinct taste and odor
Castor oil is known as a source of rich ricinoleic acid, a monounsaturated, 18-carbon fatty acid. Among fatty acids, ricinoleic acid is unusual in that it has a hydroxyl functional group on the 12th carbon.

Castor seed oil composition / fatty acid chains

Acid name Average Percentage Range

Ricinoleic acid 85 – 95%
Oleic acid 2 – 6%
Linoleic acid 1 – 5%
α-Linolenic acid 0.5 – 1%
Stearic acid 0.5 – 1%
Palmitic acid 0.5 – 1%
Dihydroxystearic acid 0.3 – 0.5%
Others 0.2 – 0.5%
Similar products
Details

Category: rmlinks
Similar products4